FROM A HIGH KILL SHELTER INTO A NEW FOREVER HOME!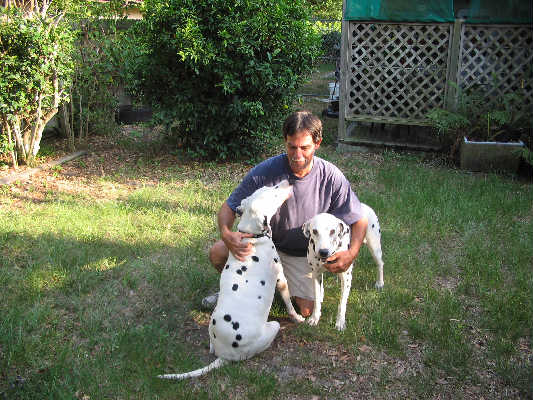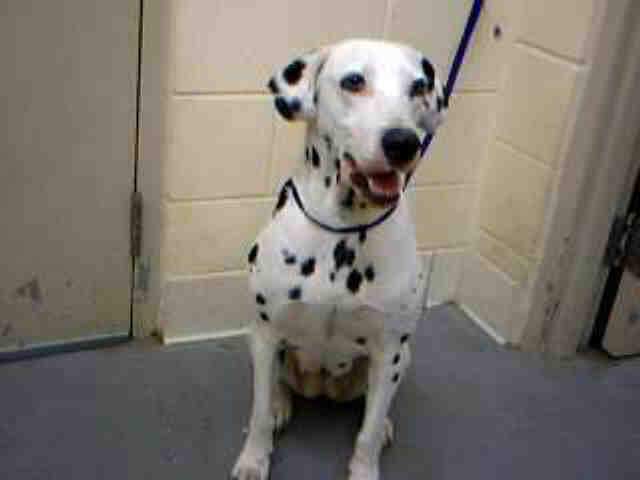 Updated June 17th:
Buddy and Reno are now with their new forever Dad who is seeing them through their heartworm treatment. He hadn't even met them before he agreed to take them but fell in love at first sight. He is, in his words, extremely attached to both of them and is anxious for their heartworm treatment to be over and for them to be well again. They had a couple of rough first weeks contracting kennel cough in addition to the heartworms. But with alot of TLC, they are coming around. Thanks again to all who made this extremely lucky happy ending possible.
**********
Original Post:
This was the email circulating to all rescue people with the attachments of these two adorable spotted faces begging for help. Brother and sister, Buddy and Reno, both 7 years old were heartlessly turned in by their owner as too much trouble. Of course, it doesn't appear that the owner did much of anything to bother with them. (Both are strong heartworm positive) But Lady Luck has shined her grace on the spotted ones yet again.
We recently had a referral of a long-time Dal lover who was looking for a spot after having lost his to old age. He really wanted a younger one, preferable without heartworms, but once he saw the photo of these two siblings, fell in love and said he would provide a home for them, we sprang into action. Dal owner Vicki M.in Orlando eagerly went to check out their temperments and look them over. After giving them a big nod of approval, vet care and transport has been lined up. (Thanks Chris C. and Dr. Hong) And two crates have been loaned to us for them during their heartworm treatment. (Thanks Paw Prince Pet Resort & Spa and Pat H.) Chris will be going to get them on Monday 5/21 to transport directly to our vet. They will go to their new home Tuesday night.
To make a good story even better, Vicky M. has made a generous donation to completely pay for their heartworm treatment. The donation is in the loving memory of JACK, the first spotted love of her life.
So, although they don't know it yet, life begins anew for brother and sister, Buddy and Reno.



RETURN TO DIRECTORY