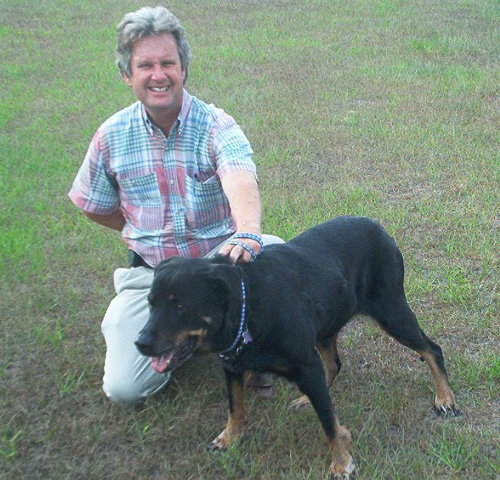 Where does a 14 year old Rottweiler go when it has lost its home and has no where to turn? The Spotted Dog Rescue Ranch of course! (Actually we're now thinking of changing our name to the "Final Resting Place for Old Unwanted Dogs)

Sadly, Brandy's story is the same for many dogs and we just wish we could help them all. Her owners left town and due to complications with the people who were supposed to be watching her, she ended up homeless. In her case however, they cared enough to make arrangements for DRTB to care for her for life.

So Brandy, who is in good health except for numerous fatty tumors and nails that look like Howard Hughes from neglect, will fill up another suite at the barn. We hope she will adjust to her new surroundings and be comfortable for whatever time she has left. Although we can't give her back her family, we plan to give her the best life we can...this sweet old family dog deserves at least that.