Unlike Waldo Pepper, this Waldo can't fly...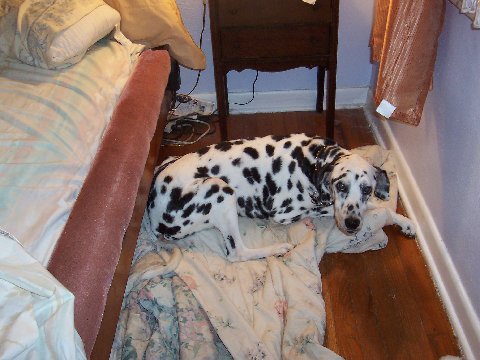 As hard as we try, we can't save every old Dalmatian that needs help. But every once in a while, we get lucky. This time, we got REALLY lucky. Waldo, a 13 year old Dalmatian who was booted out of his forever home and headed for the shelter, is now headed to Canada! He is going to live out the remainder of his life with longtime supporters Carole & Jim outside of Toronto. Being too old to fly, a road trip is in Waldo's immediate future. Which is where we need your help. If you'd like to help with gas money to get Waldo to his final home, donations would be gratefully appreciated. Just let us know your contribution is to help get Waldo home.
Many thanks to Sherry for once again, and always stepping up to the plate to take the old boy in until he gets transported. And to Pat, for being willing to do a long road trip with Waldo on board.



RETURN TO DIRECTORY