Leg Healed and in Her New Home!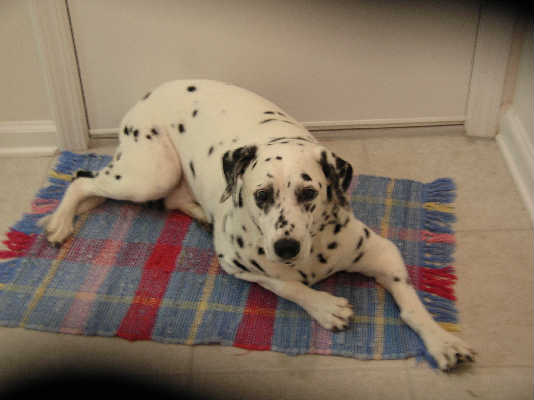 Another once "down on her luck" Dal has won the doggie lottery! Now named Daisy, the pretty little Dal who was left by the side of the road to die, has a Mom & Dad who think she's the best.
Linda and Jerry contacted DRTB after recently losing their beautiful 15 year old Dal Clancy. Not being able to stand coming home to an empty house, they wanted to adopt a younger female Dal to keep them company. After meeting "Dali Mae" they thought she was just perfect. And it appears that she pretty much is. Mostly a Daddy's dog, Daisy they say she is perfectly well behaved and appears to have had alot of training at some point in her life. Linda and Jerry feel very fortunate to now have her in their lives and we at DRTB feel the same for having people like them around to give these homeless Dals another chance. Thanks also to Sherry and Frank for fostering Dali Mae while she waited for a home.



RETURN TO OPENING PAGE.