Just in Time for Santa!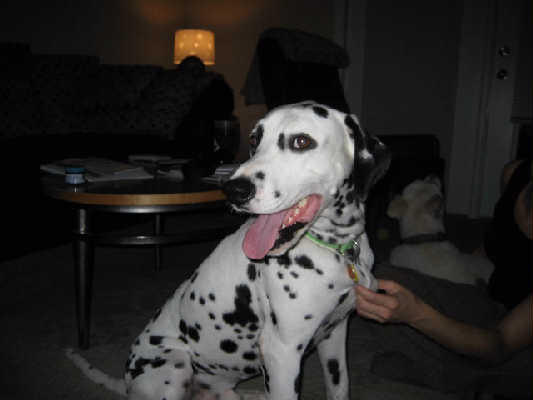 Some dogs we take in you just know are going to get adopted right away. As with Bowzer, a beautiful & very well behaved 5 year old spotted boy saved from Polk County Animal Services. Thanks to Foster Dad Frank N. for seeing Bowzer through his Class III heartworm treatment. And to the generous people who helped cover the costs which run $250 even with a discount.
Bowzers luck continues as he is going to his new home in time for the holidays to be with Kelli, Eric and a beautiful samoyed mix who was also adopted from a shelter. We'd say these are two very special and very lucky dogs. Can't you just see how proud Bowzer is of himself for being so good and finding such a nice place to live.....hopefully forever this time.



RETURN TO DIRECTORY