Hurricane Katrina Victim Recovering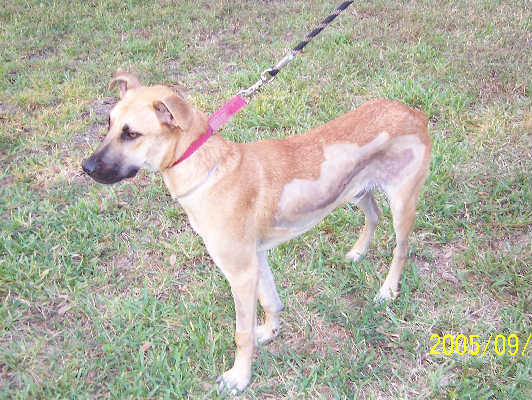 This poor boy does not have spots. What he does have is major chemical burns as a result of being left to fend for himself in the destruction of Hurricane Katrina.
The Humane Society of Pinellas County, who we have worked with many times in the past few years, asked us if we had a quarantine room for this poor shepherd mix just brought in from Louisiana. We shuffled Dals around and Super Foster Mom Sherry volunteered to take Cheetos in to a room she has that would work well. He needs round the clock care with medicines and salve for his wounds. Sherry is providing him a temporary shelter from the storm until he heals and can be put up for adoption. Sherry works tirelessly taking in dog after dog to save "just one more". She is one of the unspoken heros and deserves a major thank you from all of us.



RETURN TO DIRECTORY